Over half of the world's population today live in urban areas. By 2050, those figures will almost double, with nearly 7 out of 10 people living in cities. As more and more people migrate into urban areas, creative solutions will be required to handle the transport, energy, and environmental concerns that trail behind.
In this arena, some cities outperform others. We explore below the world's top smart cities, and what we could learn from them.
1. Singapore leverages smart data to drive efficiency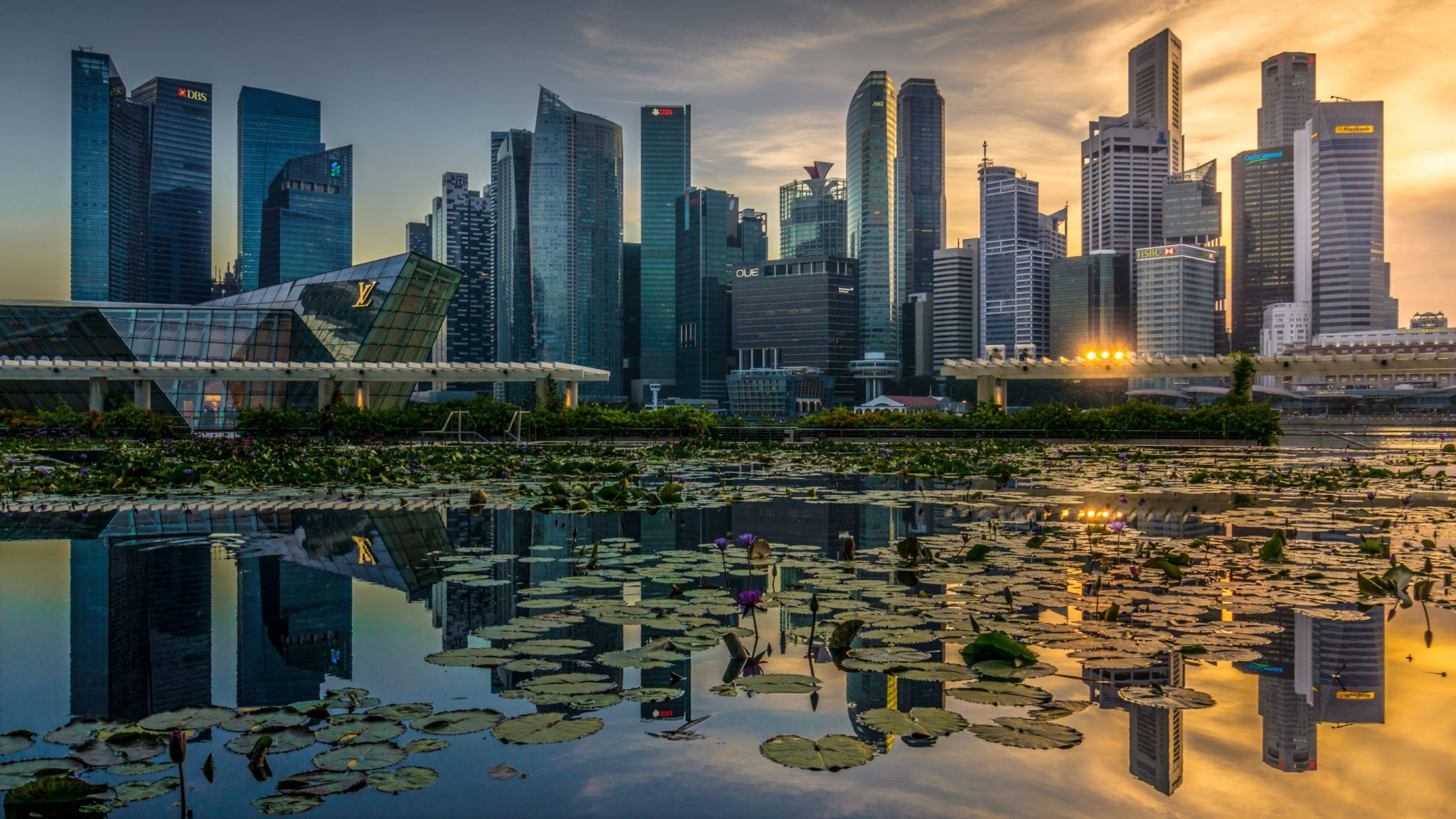 For the third year running, Singapore was crowned world's smartest city by IMD Smart City Index, putting Southeast Asia on the global map once again. Singapore is well-known for its effectively run affairs, and in the field of smart city planning, it performs no differently.
Thanks to policies pursued at both the city and national level, the city-state has been able to execute innovative strategies in e-government services, education and human-centric urban planning. Singapore's Intelligent Transport System (ITS), for example, incorporates 'smart' technology to deliver real time traffic information.
The system also includes a highway monitoring and advisory mechanism that provides alerts on road accidents. With data at hand, the nation's Land Transport Authority (LTA) has managed to improve the efficiency and punctuality of public transport. Despite being a densely populated hub, these systems have enabled Singapore to become one of the least congested major cities at global level.
Under its S$50 million (USD 37 million) Green Building Masterplan, it also aims to make 80% of its buildings green by 2030, making it the most ambitious target of its type in the world. Progress is encouraging – in 2020, 43% of Singapore's buildings were already eco-friendly.
2. Copenhagen, Denmark puts eco-incentives at the forefront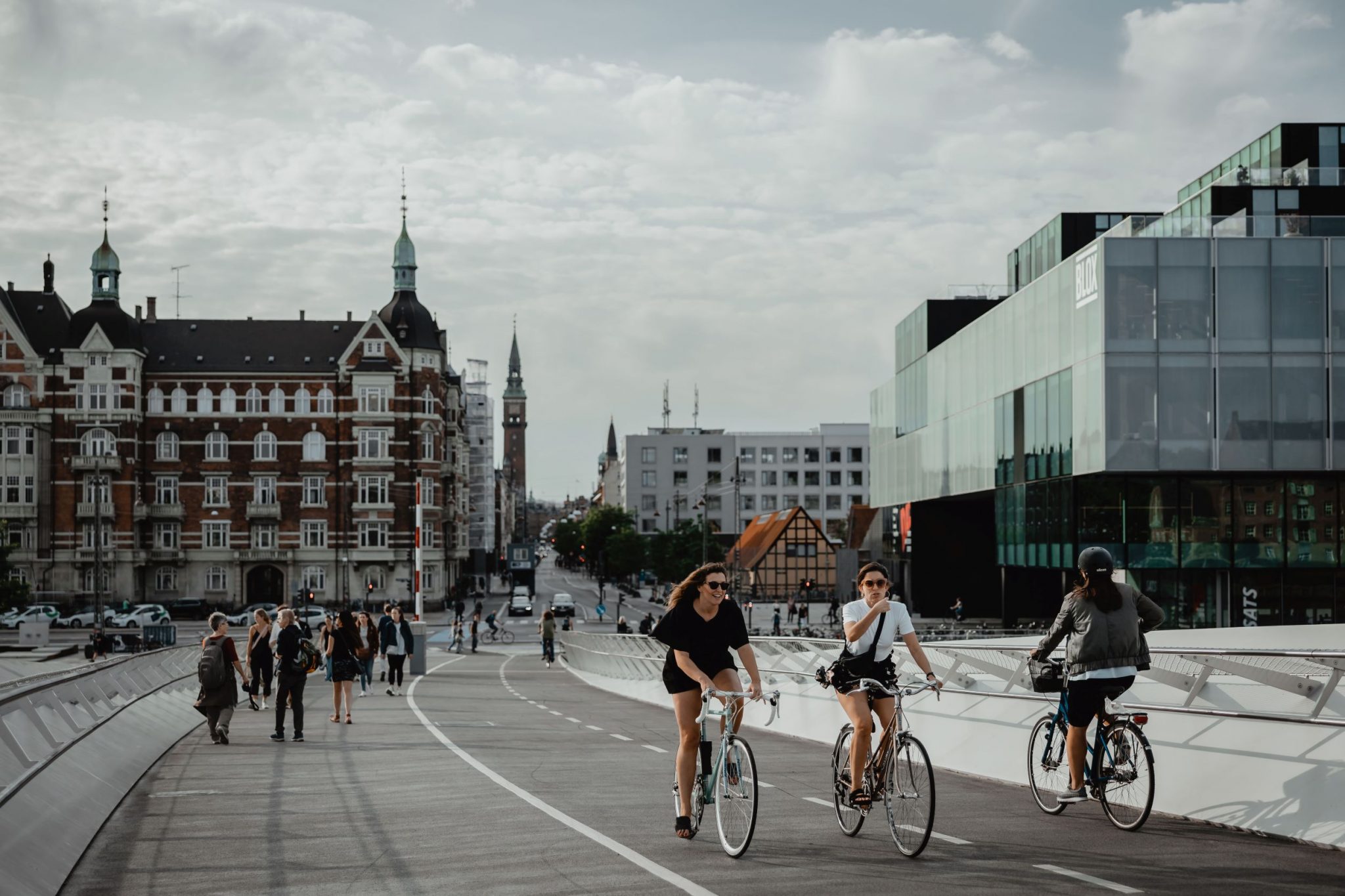 The 2017 Summit of the C40 Cities: Climate Leadership Group had announced Copenhagen as the most sustainable city in the world. The Danish capital also tops Disruptive Technologies' list as the smart city with the best strategy for utilising technology to "greenify" the city and improve overall quality of life.
With data obtained from mobile devices, GPS in public transport, and sensors in sewers and garbage cans, real-time assessment of the city's landscape is possible – helping authorities make decisions to improve traffic and decrease pollution.
The city of canals also keeps an eye on its water consumption using multiple sources of data. A dense network of acoustic leak sensors, smart water metres and intelligent valves and pumps work in unison with real-time software modelling to ensure its proper management.
Copenhagen aspires to be the world's first carbon-neutral city by 2025, and Denmark is committed to becoming fossil-fuel-free by 2050. Over a third of all transportation fossil-fuel consumption has been removed through sustainable transportation alone, resulting in a reduction of 90,000 tons of greenhouse gas emissions each year.
3. Canberra, Australia a leader in green energy and transportation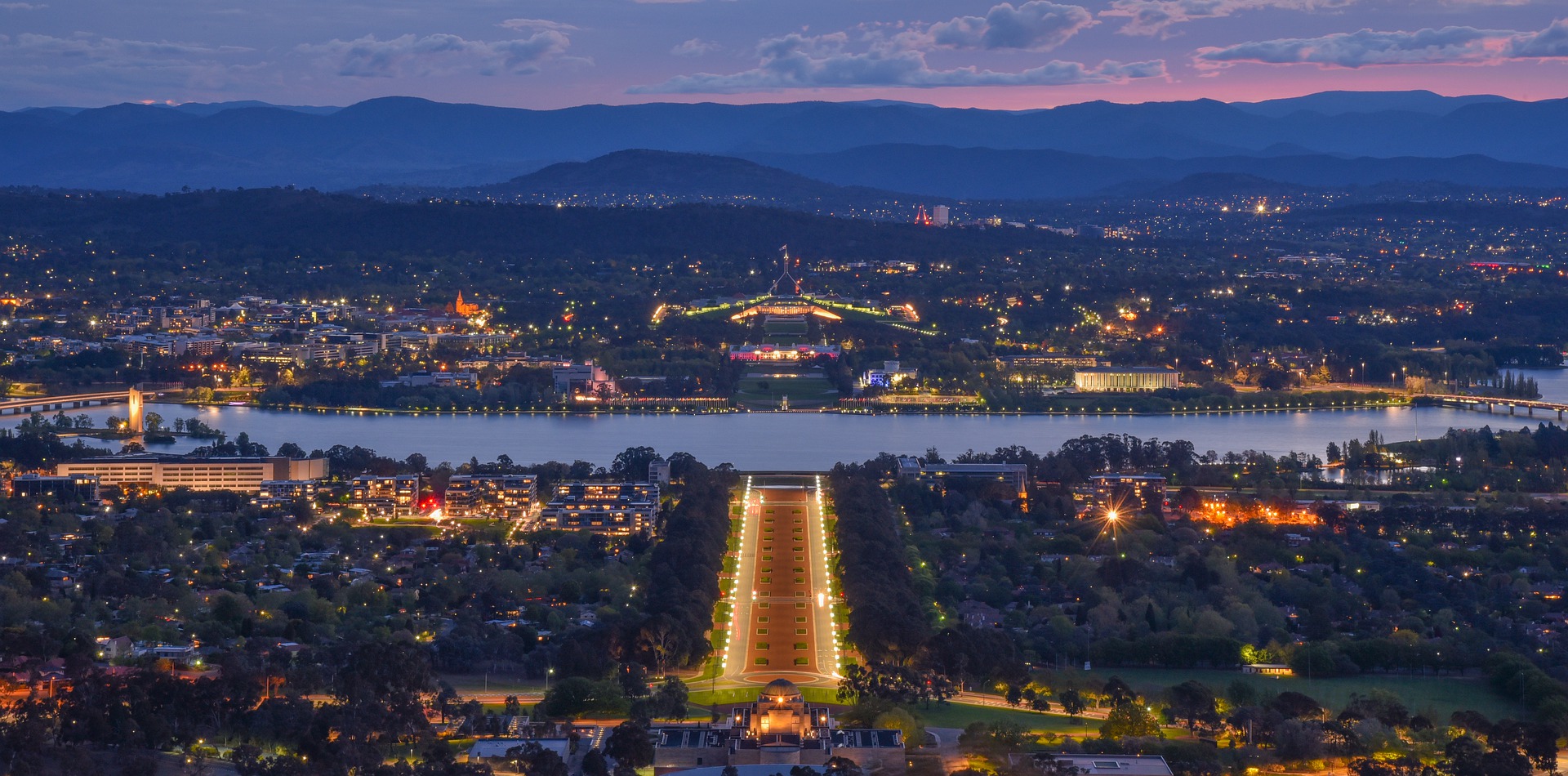 Based on a report by Uswitch, Australian capital city Canberra has topped a new study of the world's most sustainable cities. The study looks at each city's energy, transportation infrastructure, affordability, pollution, air quality, CO2 emissions, and the percentage of green space.
Canberra was found to have excellent public transport infrastructure – an incredible 88.6% of Canberra's transportation is eco-friendly. Vast options for connectivity also mean that you can travel almost anywhere without a car.
Not only does the city provide an effective public transport service, it also relies heavily on renewable energy, while scoring one of the lowest on Uswitch's pollution index. Australia's capital draws its energy largely from solar and wind farms – in 2019, it sourced 100% of its power from renewables, becoming the first major region in the Southern Hemisphere to do so.
4. London, United Kingdom balances economic diversity with sustainability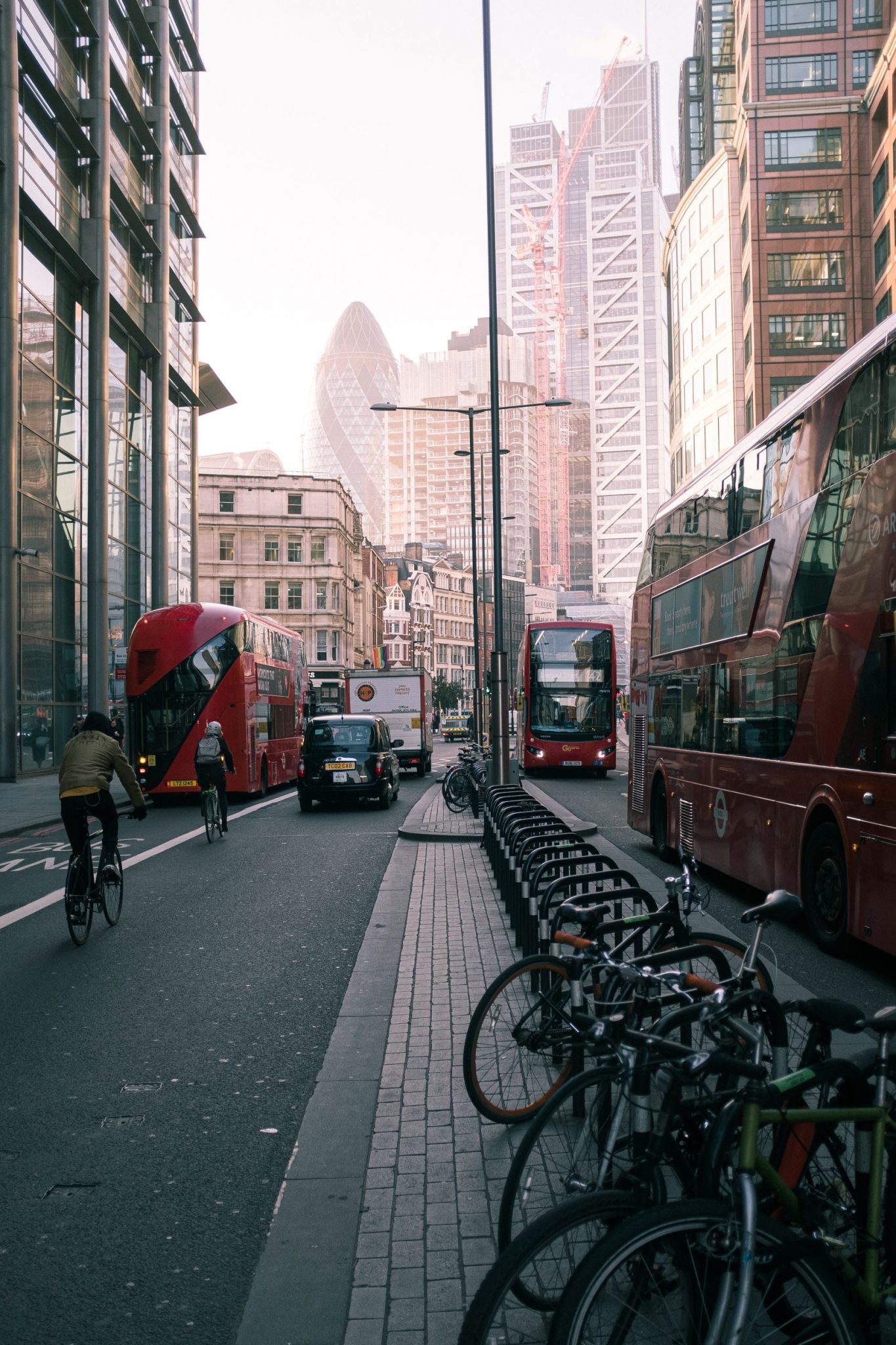 In 2018, consulting company Arcadis named London the world's most sustainable city. While London's air pollution has dramatically decreased since 2016, the award has drawn questions from analysts, given London's persistent congestion.
The answer lies in Arcadis' indicators, which emphasise three pillars: People (social), Planet (environment), and Profit (economy). London scored particularly high in the social and economic pillars, outperforming peers in transport infrastructure, ease of doing business and connectivity.
While London's 'Planet' scoring could see room for improvement, the city has undoubtedly made progress in the past few years. Between 2016 and 2020, London recorded a 94% reduction in the number of Londoners living in areas exceeding the limit for nitrogen dioxide (NO2).
Recently, the city pledged to have its public bus fleet fully electrified by 2034. The city also has a sprawling reserve of green spaces – more than 3,000 parks – that boost its livability and sustainability. As part of its urban city planning, the UK also unveiled plans for a £14mil (US$18.8mil) sustainable urban drainage system, in an effort to improve water security and reduce floods.
Combined with the capital's economic diversity, green spaces, multiculturalism, and world class education, it's clear what's earned the city top spot in the Index. Importantly, the Arcadis Index shows that there is no utopian city, but that London is doing more than its share in balancing the tough equation of economic development and environmental sustainability.
5. Cape Town, South Africa as a model of IoT integration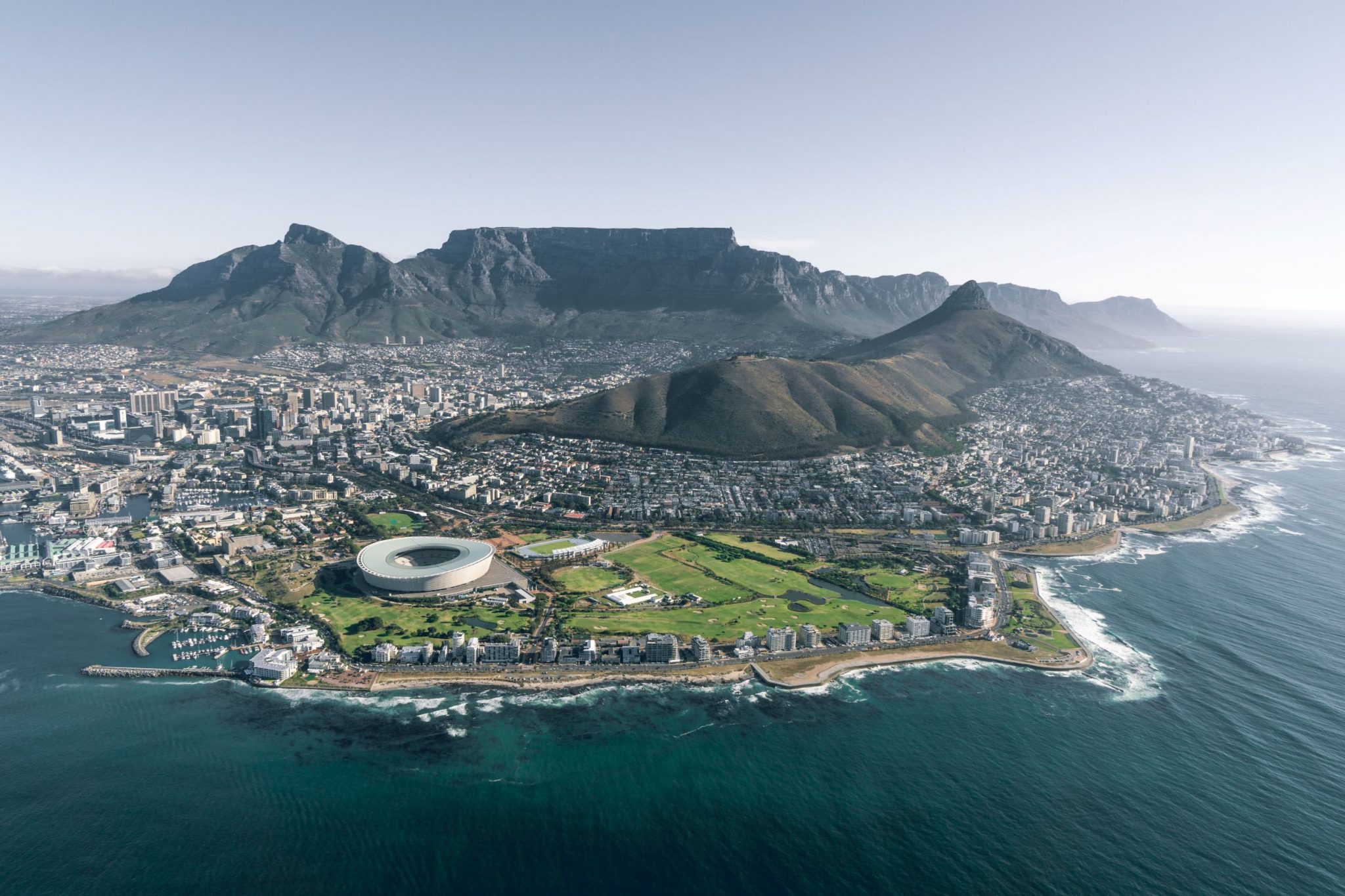 Although not topping any global list of green cities, Cape Town is reserved an honourary mention due to its leading efforts in making major environmental strides, like sourcing energy from South Africa's first commercial wind farm, developing pedestrian-friendly bike routes, and supporting farmers markets.
The Carbon Disclosure Project (CDP) also ranked Cape Town as among the top 5 cities in the world in climate action and data. Cape Town managed to achieve this feat by effectively managing the wastes produced by the company. Adding to the effort, Cape Town sources 10-20% of its energy from renewable sources.
In 2016, the destination was tapped as one of the leading places in the world implementing the Internet of Things (IoT). For example, it has drastically cut down on gun crime by implementing a relevant IoT firearm shot detection system.
To this end, technology will increasingly steer city design and planning. Better data and tools will be used to level up cities, boosting lifestyles while pushing pollution down. The 'smart city' concept is proof of technology's natural evolution, replacing most of human error with smart decision making matrices.
Lessons for Malaysia
Under the Smart City Handbook jointly developed by the Department of International Trade and the British High Commission, Malaysia's urban priorities were identified under seven buckets: environment, liveability, people, economy, digital infrastructure, government, and mobility.
AS MALAYSIA MOVES AHEAD WITH SHARED PROSPERITY VISION 2030, THE PROGRESS FOR A SMART NATION WILL BE INDEED, A SHARED EFFORT.
Upskilling and future proofing the workforce remain a main focus – by 2050, urbanisation rate is expected to increase to up to 88% by 2050. Economic prosperity will be a key driver to ensure unemployment stays low, as our country moves into a high-income, high-skilled nation status.
Recent flash-floods hitting key urban areas in Malaysia also point to a need to enhance infrastructure resilience and disaster management systems. Environmental preservation is also crucial to climate-related risks and offset the impact of rapid development.
Additionally, as more and more people move into urban cities, public transportation will play an important role. In tandem with the transition to electrified fleets, the country must also swiftly transition into renewables – a priority that's echoed in the 12th Malaysia Plan.
What's clear from the world's top performers is that there is no silver bullet to creating a green, prosperous city. Job prospects, affordable housing, and adequate public transportation is equally important as reducing pollution and preserving the environment.
As Malaysia moves ahead with Shared Prosperity Vision 2030, the progress for a smart nation will be indeed, a shared effort.
SOURCE: https://www.energywatch.com.my/blog/2022/02/04/smart-and-sustainable-cities-paving-the-way-for-a-climate-revolution/