Leadership Training for Municipalities on Public Private Partnership (PPP) Towards Development of Smart Cities - 16 July 2020
LEADERSHIP TRAINING FOR MUNICIPALITIES ON PUBLIC PRIVATE PARTNERSHIP TOWARDS DEVELOPMENT OF SMART CITIES – 16 JULY 2020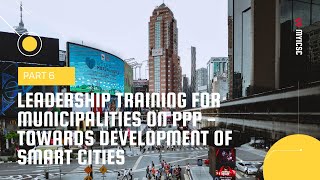 LEADERSHIP TRAINING 16 JULY 2020
LEADERSHIP TRAINING 16 JULY 2020
3rd Session: Leadership Training for Municipalities on Public Private Partnership (PPP) Towards Development of Smart Cities - 14 July 2020
LEADERSHIP TRAINING FOR MUNICIPALITIES ON PUBLIC PRIVATE PARTNERSHIP TOWARDS DEVELOPMENT OF SMART CITIES – 14 JULY 2020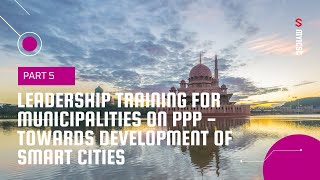 LEADERSHIP TRAINING 14 JULY 2020
LEADERSHIP TRAINING 14 JULY 2020
2nd Session: Leadership Training for Municipalities on Public Private Partnership (PPP) Towards Development of Smart Cities - 9 July 2020
LEADERSHIP TRAINING FOR MUNICIPALITIES ON PUBLIC PRIVATE PARTNERSHIP TOWARDS DEVELOPMENT OF SMART CITIES – 9 JULY 2020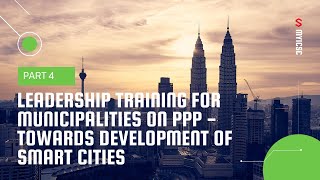 LEADERSHIP TRAINING 9 JULY 2020
LEADERSHIP TRAINING 9 JULY 2020
1st Session: Leadership Training for Municipalities on Public Private Partnership (PPP) Towards Development of Smart Cities - 7 July 2020
LEADERSHIP TRAINING FOR MUNICIPALITIES ON PUBLIC PRIVATE PARTNERSHIP TOWARDS DEVELOPMENT OF SMART CITIES – 7 JULY 2020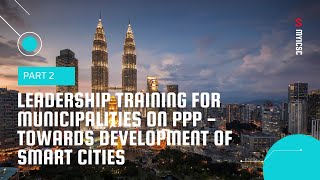 LEADERSHIP TRAINING 7 JULY 2020 - VIDEO A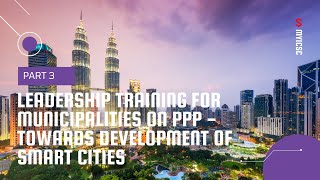 LEADERSHIP TRAINING 7 JULY 2020 - VIDEO B
LEADERSHIP TRAINING 7 JULY 2020 - VIDEO A
LEADERSHIP TRAINING 7 JULY 2020 - VIDEO B
Pre-Training Session: Leadership Training for Municipalities on Public Private Partnership (PPP) Towards Development of Smart Cities - 17 June 2020
LEADERSHIP TRAINING FOR MUNICIPALITIES ON PUBLIC PRIVATE PARTNERSHIP TOWARDS DEVELOPMENT OF SMART CITIES – 17 JUNE 2020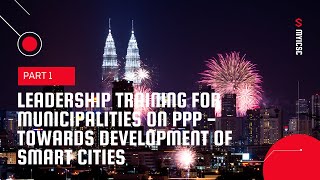 LEADERSHIP TRAINING FOR MUNICIPALITIES ON PPP TOWARDS DEVELOPMENT OF SMART CITY
LEADERSHIP TRAINING FOR MUNICIPALITIES ON PPP TOWARDS DEVELOPMENT OF SMART CITY
Pre-training session of the Leadership Training for PBTs on PPP was moderated by Mr Jeffrey Delmon, and attended by more than 80 participants from selected PBTs in Malaysia. This fruitful session covers the briefing for the training which will be held virtually starting in July 2020 and consists of 4 structured sessions.
Workshop for Malaysia International Centre for Sustainable Cities
29 August 2019
MIGHT Partnership Hub, Cyberjaya
Other Projects & Technologies
Disclaimer
The information contained on https://icsc-my.org/resource-centre/projects-technologies/ website (the "Service") is for reference purposes only. If you wish to use the contents, please seek for MIGHT approval before you could use the information. Please note that the MyICSC does not guarantee the accuracy, relevance, timeliness, or completeness of any information on these any Presentation Slides.